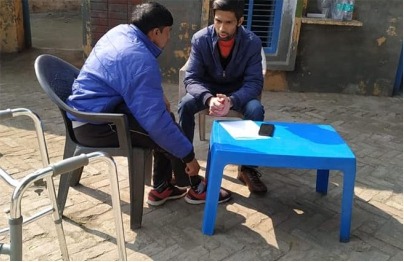 Tulip hospital organised another free health camp in Dr. Amar Sethi Hospital, Kharkhoda on the occasion of Republic Day.
At this camp free health checkup along with special doctors advise shared to the patients. More than 150 people were given free diagnosis of blood sugar, blood pressure.
Dr. Anupama Sethi Arora , Dr. Anurag Arora,Dr. Saurabh Pengoria, Dr. Ravi Shankar,Dr. Gagan Kansal, Dr. Sandeep Antil, Mr. Vikas and other officials of Tulip hospital made special support on this day.