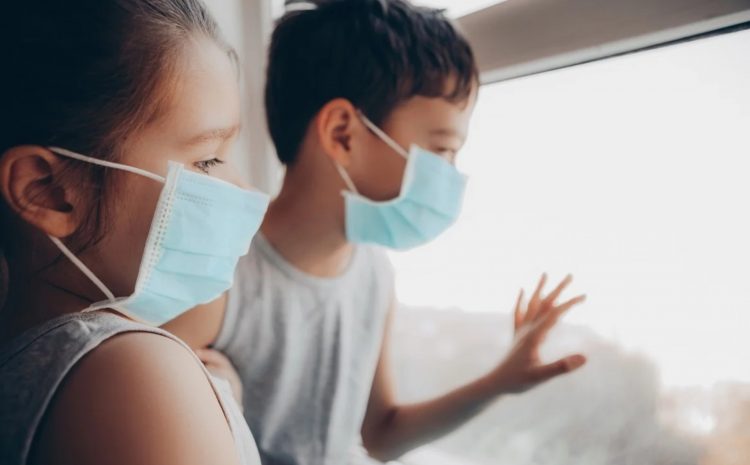 As COVID-19 spreads, quarantine is one of the key strategies in reducing the rate of infection. This lockdown phase has made families to stay inside their homes, with the schools getting closed children are experiencing lot of changes right now and this sudden change in normal activities such as keeping not in touch with friends, not being able to go to school, play areas, and parks have really put children under stress as they might not find easy to handle such changes and some might find it very difficult so in this blog we will see tips and suggestions for improving mental health of children during COVID-19 if they are feeling depressed due to any reasons.
Tips to take care of child during pandemic
In this section, we will learn some crucial tips to take care of child during pandemic. Here are the tips to help your children get through this pandemic.
Make them understand that this is not a permanent phase. Give them the attention that they need and deserved.
Listen to their problems and try to answer them.
Spend quality time with your children.
Do not get irritated with them
Make them understand that the things will be better if we take pro
per care
You can set-up a schedule for kids at home for playtime, online schoolwork, self-studies, etc
Help them in maintaining a contact with their friends through video calls
Keep them physically active to boost their mood
Make them understand that we all are together during this pandemic
We hope that these tips will surely help your children in getting out of this quarantine phase
What else can be done?
These tips alone are not sufficient to take care of your child but you must also ensure every day that your child has a productive day as it will not only help with play breaks and regular meals but also give them a feeling of control during these testing times. A fixed routine will help them in creating the transition to the new normal in easy way by also reducing their anxiety levels. For any guidance you can connect with Tulip Hospital.
Best Psychiatrist in Sonipat (Haryana)
Tulip Hospital is among the best hospitals in Haryana with the team of expert doctors so if you are dealing with any mental health issues then feel free to contact Dr. Anupama Sethi Arora, the best psychiatrist in Sonipat (Haryana). Check our official website to know details.
You can also download our app to book virtual consultation with our reputed doctors in respective domain.